Life Online – Instantly Accessible
Life Online is the fastest and most effective tool on the market. The ability to access information quickly and efficiently is crucial for a successful business. Many available database solutions lack the speed and dynamism you need. However, Life Online makes it possible to handle millions of compliance documents every year.
Real-time information about your asbestos, water and fire compliance position.
Thanks to its unique front-end dashboard and information graphics, you have the ability to see your whole portfolio, areas of development, key strategic management information and cost control data, all presented in a single click.
Recognised as one of the most effective and user-friendly environmental compliance management tools in our industry, Life Online is accessible and easy to understand. What is more, it has been developed to allow your collaborative partners fast and effortless access.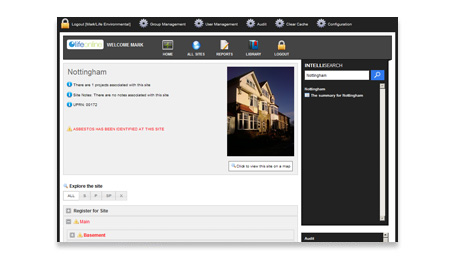 « Previous
Next »
Bring your compliance needs to Life
To learn more about how Life Environmental can help your business, contact us today.