Life Online – the real-time compliance management system
Life Online is a unique, industry leading web-based inventory system.
It facilitates effective and efficient management and sharing of real-time asbestos, water and fire compliance information between your business and key stakeholders. In other words, it provides a clear and concise summary of you compliance information, and gives you the power to make decisions based on fact.
Developed by experts at Life Environmental, Life Online is a bespoke tool that enables us to manage the vast amount of data we produce on behalf of our clients.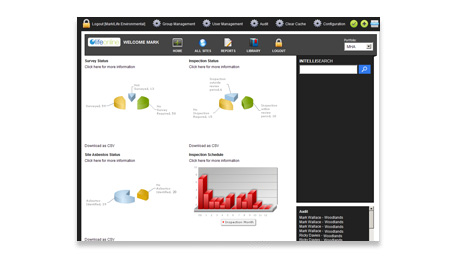 Unique control and unrivalled transparency
We produce thousands of compliance related documents every year, from asbestos surveys and risk assessments through to management plans and policy documents. Life Online helps our clients manage all of this data, and ensures long-term compliance with ever-changing regulations.
The tool provides a central repository of information including risk assessment data, up-to-date monitoring information and trends, supplier assets, certificates, reports, and compliance recommendations. All historic information is automatically archived, giving you access to historic information and review changes. Life Online is the ideal platform for document retrieval and audit trail.
Next »
Bring your compliance needs to Life
To learn more about how Life Environmental can help your business, contact us today.