Tradesman contaminates loft with asbestos
Posted on: 03/07/2013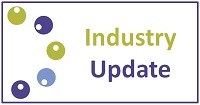 A Nottinghamshire plumber who had not been trained in asbestos awareness put his own son and a young family at risk of exposure to the potentially deadly fibres.
Nottingham Magistrates' Court heard on 13 May that Dean Fisk had been employed to replace a galvanized water tank in the loft of a house in Clifton on 18 January 2012. He did not carry out a risk assessment to see if asbestos was present and, if so, in what form and condition.
As a result, Mr Fisk's son, Jack, also a plumber, removed an asbestos box from around the tank, breaking some of the panels and contaminating the loft with potentially deadly fibres. Licensed contractors had to be brought in to remove all traces of the asbestos at a cost to the home-owner – a mother with a young son – of £2870.
The owner lost a number of personal belongings, including family photographs and items that had belonged to her late grandmother, since the items were exposed and therefore potentially contaminated.
Kevin Wilson, the HSE inspector who investigated the case and prosecuted it in court, told SHP that the plumber was not aware of, and did not identify, asbestos-containing material before he went into the loft to replace the water tank. He had not undertaken any asbestos awareness training that would be expected if his work was likely to disturb asbestos.
"This could be a possibility in any structure built or altered before 1999," the inspector said. "However, although they all should have this type of training, not many tradespeople do," he added. "Plumbers, electricians and joiners now form the biggest proportion of new cases of asbestos-related diseases."
The inspector said the plumber should have recognised, or at least asked about the presence of asbestos, since the building was of non-traditional construction (pre-fab) built in the 1950s. He should not have disturbed the asbestos and should have seen what other action could have been taken, such as getting a suitably trained person to carry out the work.
In mitigation, Fisk expressed remorse over what had happened; he had no previous convictions and it had been an isolated occurrence. He said he would never knowingly have put his own son at risk.
Fisk pleaded guilty to breaching reg.10(1)(a) of the Control of Asbestos Regulations 2006 for not giving asbestos-awareness training to his employees, and to a breach of reg.16 of the same Regulations for failing to prevent the spread of asbestos. He was fined £2500 on each charge and told to pay a contribution to costs of £4000. He was also ordered to pay compensation of £2870 to the home-owner for the decontamination of her house.
"Asbestos is the single greatest cause of work-related deaths in the UK, accounting for around 4500 fatalities a year," the inspector stated. "Tradespeople working in premises likely to contain asbestos have a duty to ensure they protect themselves and members of the public from risk of exposure to this hidden killer."
Source: SHP http://www.shponline.co.uk/home/-/journal_content/56/354216/755092