Proud to announce our continued Fire Protection Association membership
Posted on: 06/01/2017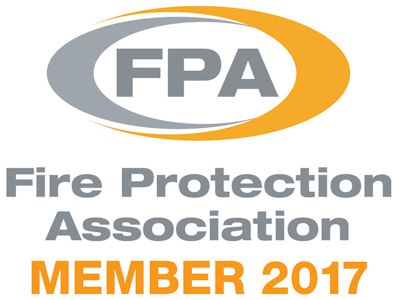 Life Environmental are proud to announce its continued membership of the Fire Protection Association (FPA), the UK's national fire safety organisation.
In an average year the Fire Brigade attend over 36,000 workplace fires in the UK. Without proper risk assessment and management, your business is at risk of long periods of inoperability or disruption. According to the Economic Cost of Fire Report (2005) each fire in industrial premises costs an average of £60,100. Most small businesses that have endured a fire never recover.
As an employer, you are required to comply in with the Regulatory Reform (Fire Safety) Order or Fire Safety (Scotland) Regulations. It is a requirement to carry out a fire risk assessment of the workplace considering all employees, and all other people that may be affected by a fire.
Our Fire Risk Assessments are carried out by our nationwide network of experienced and fully qualified fire risk assessors. These assessors are competent and are registered with leading Fire Industry bodies.
Contact us today.