NHS Trust failed to issue asbestos warning
Posted on: 10/05/2013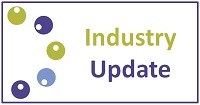 A serious management failure at the Belfast City Hospital in January 2011 led to 2 contractors being exposed to asbestos fibres when carrying out repairs at the hospital.
The Hospital was aware that the ceilings in the Estates Department contained asbestos but failed to inform its maintenance contractors prior to starting work. The contractors cut through a ceiling to access the floor above. During this work they damaged an asbestos insulating board. Fortunately one of the contractors suspected the board to contain asbestos and informed his supervisor.
BHSCT appeared at Lagonside Crown Court on the 11th March and pleaded guilty to breaching article 4(!) of the Health & Safety at Work Order (NI) 1978 for failing to protect workers; article 5(!) of the same order and Regulation 4(9) of the Control of Asbestos Regulations (NI) 2007 for not managing the risks of asbestos. It was fined £10,000 plus £1750 in costs.
HSENI Inspector Hugh Moss said "This case highlights the importance of not only having accurate and up-to-date asbestos surveys but also ensuring that this information is given to anyone who carries out work on premises known to contain asbestos"
A spokesperson for the Trust said "This was a localised incident and in no way put patients or the public at risk. The trust has considerable expertise in this and it is unfortunate that on this occasion our arrangements broke down"