Life Environmental Services acquired from Lexia Solutions Group
Posted on: 25/06/2013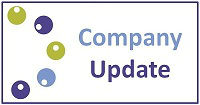 Steve Watts, Managing Director of Life Environmental Services, announces today that he has concluded the purchase of the company from The Lexia Solutions Group.
This purchase is the result of a lengthy strategic review conducted by the board to assess the future direction that the Group and its divisional companies should take. During this process it became increasingly clear that the objectives and direction that Life was looking to take were no longer reflecting those of the wider Group.
Following this process Steve Watts, who has been Managing Director since Life was formed 6 years ago from the amalgamation of 4 specialist companies, indicated that he would like to buy the business himself so that he could continue to pursue his ambitious development plans within the specialist compliance and risk management sector. The board accepted Steve's proposal and have worked with him over the past few months to enable this acquisition to become a reality today.
Steve comments: 'I would like to thank my board colleagues and all those involved in this process for the support they have given my team and I during the 6 years that we have been part of the Lexia Solutions Group. We have worked well together through some very tough times and I look forward to continuing our friendship and trading relationship in the years to come.
Life Environmental is a great business with a great client base managed by a great team – and our focus now is to move forward in a stable, structured way, building on the efficiencies our leading systems are delivering, further developing our staff through training and development and ultimately increasing our growth and profitability year on year'.
Both organisations are to work through a phased handover process over the next 3 months.