Life Environmental, proud sponsor of the Yorkshire Housing Customer Awards 2016
Posted on: 13/12/2016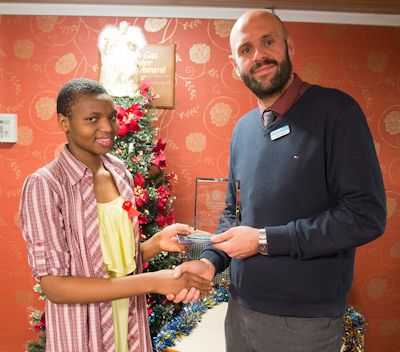 Yorkshire Housing encourage its customers to nominate those who make neighbourhoods a better place to live in. It doesn't matter if they've helped one individual, a whole street, neighbourhood or community, the customer awards are a chance to say thank you.
When Yorkshire Housing asked Life to sponsor the Young Person Award 2016, we were delighted and proud to be able to support our client in thanking the individuals who contribute to the communities in which we work.
Nominations were considered by the judging panel in October of this year with Ishnet Radzokota announced as the 2016 winner.
Ishnet is a talented young lady who moved from Zimbabwe to Barnsley, South Yorkshire with her family. She is excelling academically, currently studying A levels, speaks three different languages and still finds the time to volunteer in her local community, and has done for the last two years.
Earlier this month Ishnet was presented with the Young Person Award at a ceremony in her home town.
Picture left to right: Ishnet Radzokota, Young Person Award winner 2016 and James Haigh, Community Investment Team Manager, Yorkshire Housing.