ISO 45001 Certification
Posted on: 23/03/2021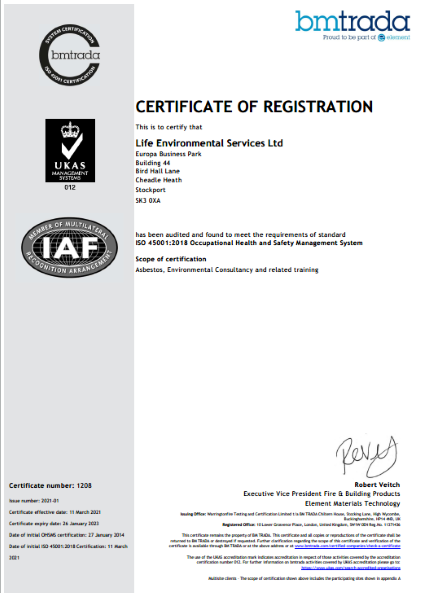 Life Environmental Services are proud to announce that we have successfully transitioned from OHSAS 18001 to ISO 45001.
This is an international standard for Occupational Health, Safety and Management Systems and there are a number of key differences between the two standards.
For a start, it is dynamic in all clauses, considers risk and opportunities, processed based (integral to the entire business) and the views of interested parties. In many respects, it follows similar structures to that of ISO 9001 for Quality Management Systems and ISO 14001 for Environmental Management Systems which Life Environmental Services maintained its certifications for.
These certifications show that the business meets specific standards and requirements for Occupational Health & Safety, Quality and Environmental Management System, which is integral to our business management system. All this adds to the core values of the business and provides confidence to our staff and to our clients.