Council fails to remove asbestos from school
Posted on: 10/05/2013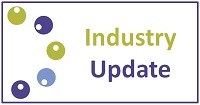 As part of a national initiative the HSE visited a number of schools to ensure Local Authorities understood their duty in relation to managing asbestos in schools. In April 2010 the HSE visited Stifford Clays Junior Schools in Thurrock.
The Local authority had been informed in 2004, following an asbestos survey of the school, that there was dust and debris in the boileroom which contained asbestos. The recommendation was to decontaminate the area under licensed asbestos removal conditions. The Local Authority failed to do this.
Six years later the HSE identified the dust and debris as still being present and school staff and contractors were regularly entering the area putting their health at risk from exposure to asbestos fibre.
HSE Inspector Samantha Thomson said "This was a clear example of a Local Authority failing to manage asbestos across its schools for many years. At Stifford Clays Junior School, the caretaker regularly worked in the boileroom over a period of 6 years. She will have been exposed to asbestos fibres and now faces an anxious wait to see if it results in any long-term health issues"
Thurrock Council appeared at Basildon Crown Court on 1st March and pleaded guilty to breaching Regulation 10 & 11(1) of the Control of Asbestos Regulations and Regulation 5 of the Management of Health & Safety at Work Regulations 1999. It was fined £35,000 and ordered to pay £15,326 in costs.
A spokesperson for the council explained that since this issue the council has reviewed and changed its policies and procedures relating to asbestos and has implemented a rigorous training and monitoring regime.