Contractor fined for potential asbestos risk
Posted on: 27/11/2014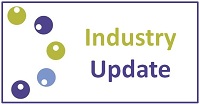 A County Durham contractor has been sentenced after illegally removing asbestos from a garage, putting himself, other workers and the householder at risk of exposure.

John Simpson, trading as Dun N Dusted and offering waste removal services, was paid £900 by a householder to remove asbestos from a garage under his house in Jesmond, Newcastle. He had told the owner he was licensed to remove the dangerous material despite not being so.

On 25 April 2013, Mr Simpson arrived at the property with two other men. Working alone inside the garage and wearing paper overalls and a face mask, Mr Simpson spent most of the afternoon taking down the asbestos insulating board ceiling using a hammer and chisel.

The other men then helped to bag the asbestos debris and loaded some 20 bags into Mr Simpson's van, parked outside the house.

A neighbour, who was concerned about the way the work was carried out, contacted the Health and Safety Executive (HSE). Inspectors stopped Mr Simpson undertaking any similar work by serving a Prohibition Notice and investigated the incident.

Newcastle Magistrates' Court heard today (27 Nov) that HSE found that Mr Simpson was neither qualified or licensed to remove asbestos.

Mr Simpson failed to take suitable measures to prevent the spread of potentially deadly asbestos fibres – the debris had been simply cleared up using a brush and a domestic vacuum cleaner before being bagged and loaded into the van.

The court was told the nature of the work meant that it should have been notified to HSE and that Mr Simpson had not carried out any risk assessment nor identified the type of asbestos contained in the garage. He had not prepared a written plan of work and the equipment and clothing he used did not offer adequate protection from exposure.

No air sampling had been carried out and Mr Simpson did not produce a certificate for reoccupation once the work was complete.

John Simpson, 41, of Portland Avenue, Deneside, Seaham was fined a total of £1,500 and ordered to pay £1,383 in costs after pleading guilty to two breaches of the Control of Asbestos Regulations 2012.

Speaking after the case HSE inspector Sal Brecken said: "Asbestos is the single greatest cause of work-related deaths in the UK, with some 4,500 deaths each year due to asbestos-related diseases, as well as many serious illnesses.

"For this reason, work with asbestos requires a high degree of regulatory control to ensure it is carried out safely. Mr Simpson decided to ignore the fact an asbestos licence was required to undertake this work and his actions not only put him at risk, but also the householder and those working alongside him.

"Full compliance with asbestos legislation, in particular licensing requirements, is absolutely essential. HSE will continue to vigorously enforce the law to protect both workers and members of the public from exposure to this deadly substance."

She added: "When sentencing Mr Simpson, the magistrates said they considered this breach very serious and a custodial sentence was strongly considered but due to it being his first health and safety offence they decided to deal with it by way of a fine."

Information and advice about working safely with asbestos can be found on the HSE website at www.hse.gov.uk/asbestos.